Wildlife Wall Art - Bear - Fish Decor
Bear Decor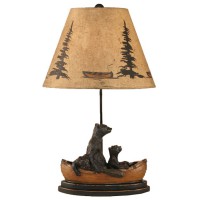 Our most popular rustic home decor theme. Below you will find bear decor items for the currently selected cabin decor category. Bears are iconic wildlife through out most of North America and decor featuring bear is perfect for decorating a lodge, cabin or rustic home. Bear decor also makes the perfect gift for those who truly appreciate nature.
Fish Decor
Fish Decor or Fishing Decor is synonymous with Cabin Decor. Would a cabin feel like a cabin without fishing accoutrements? Our collection of fish decor and fishing decor featuring fly rods and reels, creels, nets, flies, tackle and fish, will bring out that extra rustic cabin decor look. Trout is a very popular fish decor due to its rich colors and being widely found in many lakes, streams and rivers throughout the US.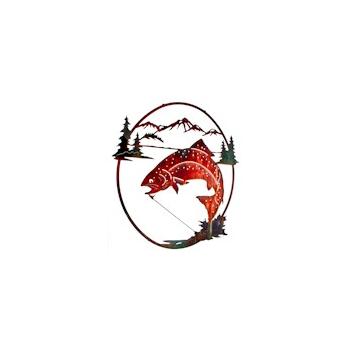 Wildlife Wall Art
Wildlife Wall Art, Rustic prints and Wall Taspestries
At The Cabin shop our wildlife wall art selections of rustic metal wall art and wall tapestries can add the perfect finishing touch to your cabin décor. Our metal wall art includes scenes with elk, deer, moose, and other wildlife. It comes in several finishes and is sure to complement any decorating rustic theme. Our collection of wall tapestries is a way to present art work on fabric for a totally different feell. These wall tapestries include colorful wildlife scenes such as elk tapestries, wolf and buck tapestries and our newest addition, pheasants in a field. Most of our rustic wall tapestries have matching pillows and throws to complete the collection.