Carved Wood Wall Art - Wolf Decor
Wolf Decor
Wolf decor is not as popular as some other wildlife decor; although, it's without merit. Wolves, both loved and feared, are revered for their social, loyal and intellectual qualities. Wolf Decor may be less common only due to its lack of iconic separation from the dog. Though, here you will find wolf decor that is true to the Wolf's heritage.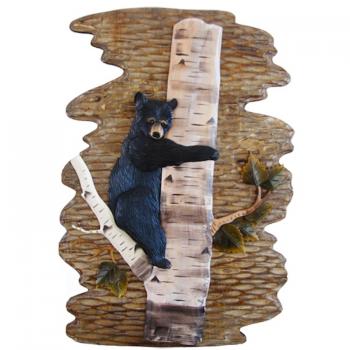 Carved Wood Wall Art
Our Nature inspired wood art is made up of several different woods which are hand painted and layered to give a realistic 3-D appearance. It is then coated with a lacquer finish. These pieces make a real statement and are the perfect addition to any rustic theme.
Regular Price: $374.99

Sale Price: $299.99 - Save 20%