Carved Wood Wall Art - Birds-Ducks - Deer Decor
Birds-Ducks
The Cabin Shop offers decor featuring popular bird and duck motifs. You can choose from many Cardinal pillows and rugs and other bird decor items. We also have many decoys and cabin bedding featuring Mallards, Pintails and other beautiful ducks.
Deer Decor
Deer Decor is a popular cabin decorating theme. As one of the most beautiful and commonly sighted larger wildlife animals, deer exemplify the woods and cabin experience. It follows, Deer Decor exemplifies the cabin decorating experience.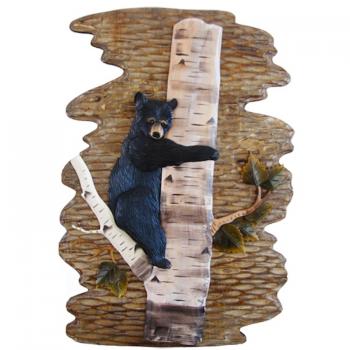 Carved Wood Wall Art
Our Nature inspired wood art is made up of several different woods which are hand painted and layered to give a realistic 3-D appearance. It is then coated with a lacquer finish. These pieces make a real statement and are the perfect addition to any rustic theme.
Regular Price: $389.99

Sale Price: $310.99 - Save 20%
Regular Price: $499.99

Sale Price: $399.99 - Save 20%