Carved Wood Wall Art - Fish Decor
Fish Decor
Fish Decor or Fishing Decor is synonymous with Cabin Decor. Would a cabin feel like a cabin without fishing accoutrements? Our collection of fish decor and fishing decor featuring fly rods and reels, creels, nets, flies, tackle and fish, will bring out that extra rustic cabin decor look. Trout is a very popular fish decor due to its rich colors and being widely found in many lakes, streams and rivers throughout the US.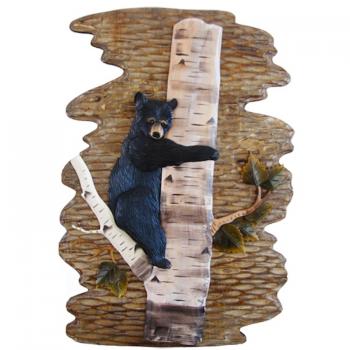 Carved Wood Wall Art
Our Nature inspired wood art is made up of several different woods which are hand painted and layered to give a realistic 3-D appearance. It is then coated with a lacquer finish. These pieces make a real statement and are the perfect addition to any rustic theme.
Regular Price: $245.99

Sale Price: $189.99 - Save 23%