Tapestry Pillows - Birds-Ducks - Wolf Decor
Birds-Ducks
The Cabin Shop offers decor featuring popular bird and duck motifs. You can choose from many Cardinal pillows and rugs and other bird decor items. We also have many decoys and cabin bedding featuring Mallards, Pintails and other beautiful ducks.
Wolf Decor
Wolf decor is not as popular as some other wildlife decor; although, it's without merit. Wolves, both loved and feared, are revered for their social, loyal and intellectual qualities. Wolf Decor may be less common only due to its lack of iconic separation from the dog. Though, here you will find wolf decor that is true to the Wolf's heritage.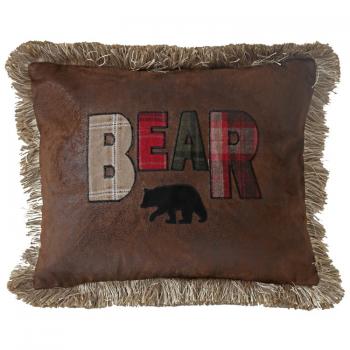 Tapestry Pillows
Accent pillows made of cotton tapestry and other fabrics and textures can be the rustic touch your cabin or lodge style home calls for. Wildlife themes that include bears, moose, deer, cabins and other north woods icons are the best choice for cabin decor.
Regular Price: $48.99

Sale Price: $39.99 - Save 18%
Regular Price: $48.99

Sale Price: $39.99 - Save 18%
Regular Price: $49.99

Sale Price: $39.99 - Save 20%